Working...

Washington County Seat belt Survey Results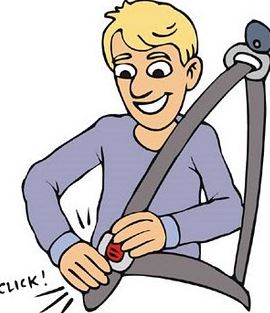 Did you know one unstrained person in the vehicle can become a potential "weapon" if there is a crash?
Did you know that vehicle crashes happen more frequently within 5 miles of your home?
Did you know youth under the age of 13 should always ride in the back seat and use their seat belts or child passenger safety seats?
Do you feel safe if everyone is not buckled? Tell everyone in the car to buckle up even if you're not the driver.
781 Citations Issued During Rural Seat Belt Enforcement
Local-Washington and Yuma Counties
Rural Communities Resource Center(RCRC)/Washington County Connections(WCC) with funding from CDOT completed an observational seat belt survey in Wray March 22nd, Akron March 25th, Otis March 26th and Yuma March 27th from 4-6pm in each town. We had staff survey in town at stop lights and on the local highway.
In Wray we observed 850 vehicles with 447 drivers that were using their seat belt and 166 unrestrained front seat passengers.
In Akron out of the 881 vehicles we observed only 541 drivers were wearing their seat belts leaving 340 drivers unrestrained and of those vehicles with front seat passengers we surveyed 157 unrestrained individuals of all ages.
In Otis we surveyed 731 vehicles. Only 466 drivers were using their seat belt and 169 passengers were unrestrained as well.
In Yuma we observed 2174 vehicles with only 1282 drivers using their seat belts leaving 892 individuals unrestrained. We also observed 259 unrestrained passengers.
RCRC/WCC is trying to increase seat belt use in ALL seat positions in vehicles. We will be conducting more observational seat belt surveys in April. Make it click and take the risk out of driving/riding in a vehicle.