Working...

FFA District & Chapter Banquets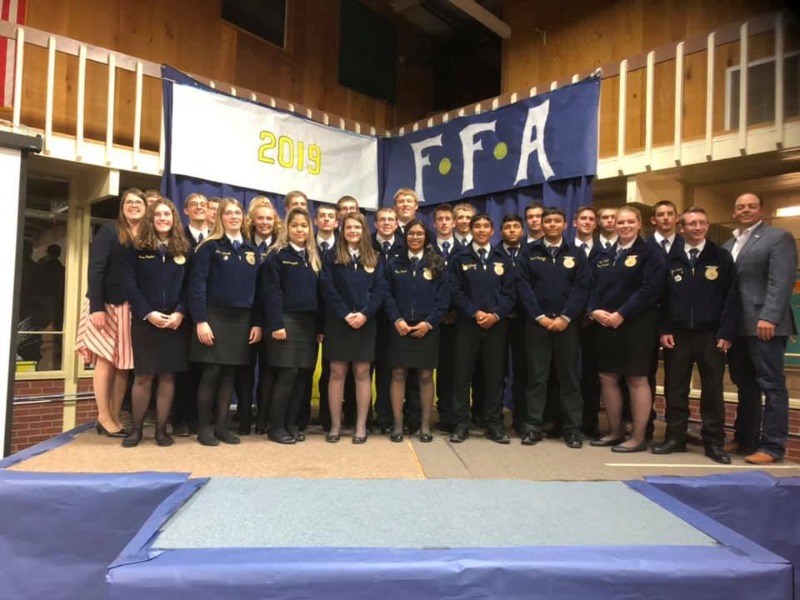 On May 8th the Arickaree FFA Chapter hosted the District Banquet. During the banquet awards were handed out and a Pulled Pork meal of was served by Kevin Brown. Finally Ashlynn Wright and Allan McCaffrey were inducted as District Officers.
On May 9th the Arickaree FFA Chapter had their annual Chapter Banquet. During the Banquet next years officers were announced. President Tyson Schneider, Vice President Elijah Myers, Secretary Ashlynn Wright, Reporter Samuel Koolstra, Sentinel Tyler Schneider, Treasurer Alan McCaffrey, Historian Tate Schrock, and Executive Commitee Tristin Niccoli and Angel Servin. Some of the significant awards that were handed out during the night were.
Star Farmer Award: Jared Mason
Star Greenhand: Angel Servin
Outstanding Underclassmen: Samuel Koolstra
Outstanding Upperclassmen: Michael McCaffrey
Outstanding Officer: Ashlynn Wright