Working...

ARICKAREE FBLA CHAPTER INDUCTS INCOMING FRESHMAN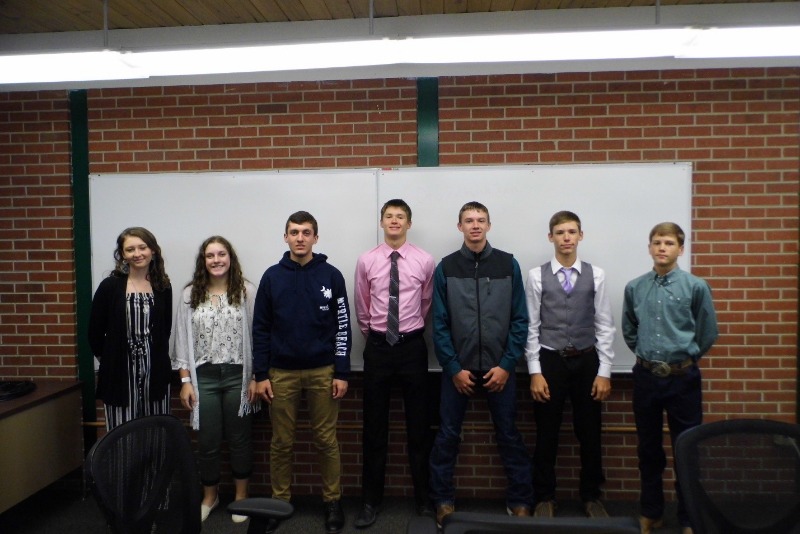 The Arickaree FBLA Chapter inducted five incoming Freshman into the chapter this past Friday. With the loss of the Class of 2019, numbers in the Arickaree FBLA Chapter had shrunk just a bit.
However, with the addition of these incoming Freshman, the numbers are slightly higher than last year, giving the chapter a greater opportunity to represent at state. These Freshmen include Cora Schrock, Hayden Page, Jacob Jefferson, Logan Wright, and Bryce Shaffer.
Along with our new members we have some upper classmen that decided it was time to join our little club. They are Mary Jefferson, Emma Peeples, and Landry Peeples. We are excited to have a larger chapter number this year and are ready to get started on our Chapter activities and District projects.
This year the Arickaree FBLA Chapter Officer Team is Tyson Schneider-President, Ashlynn Wright-Vice President, Alan McCaffery- Secretary, Elijah Myers-Treasurer, Tyler Schneider-Reporter, Samuel Koolstra-Historian.